CALENDAR SALE!! 1/2 off Price plus BOGO with coupon code : LOVEYOU  
Sale on Hi Jax & Hi Jinx Coupon Code: LIFESTORY 
10% Off Sale select store items, Used Code: SUPERRETROCON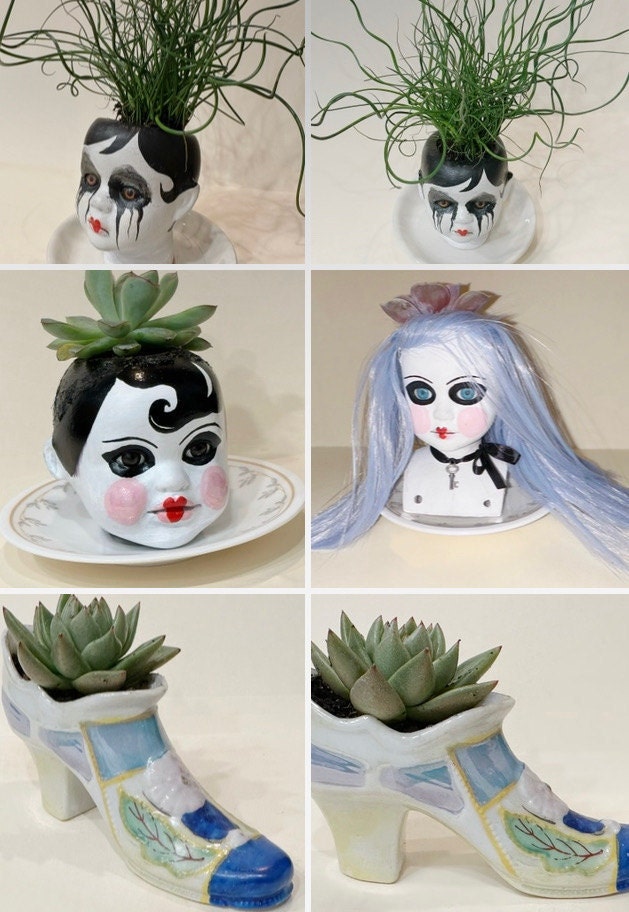 Fae Runaway Doll / Planter 
These little ladies have quite the personality
😭😃🙂😆😀😘😍
7 X 4 inch porcelain doll head planter. 
Succulents are hearty desert plants but need to be placed in partial sun and watered every 2 weeks. 
The crown of each doll head is full of soil with a passage in the neck for water to flow onto plate. 
Succulents don't need much water. 
Just put her in the window and watch her chill. 
❤️😍Happy Galantines Day! ❤️
NEW DOLLS!!