🌈❤️Hello 🤟😆 Magical Beings being magical! 
Greetings from your gal pals, Darcy and Darcelle , just twinning at the dock 😂😆We don't get to see each other a lot during the other months but it's nice to be together for our June birthday.  Happy Gemini Season!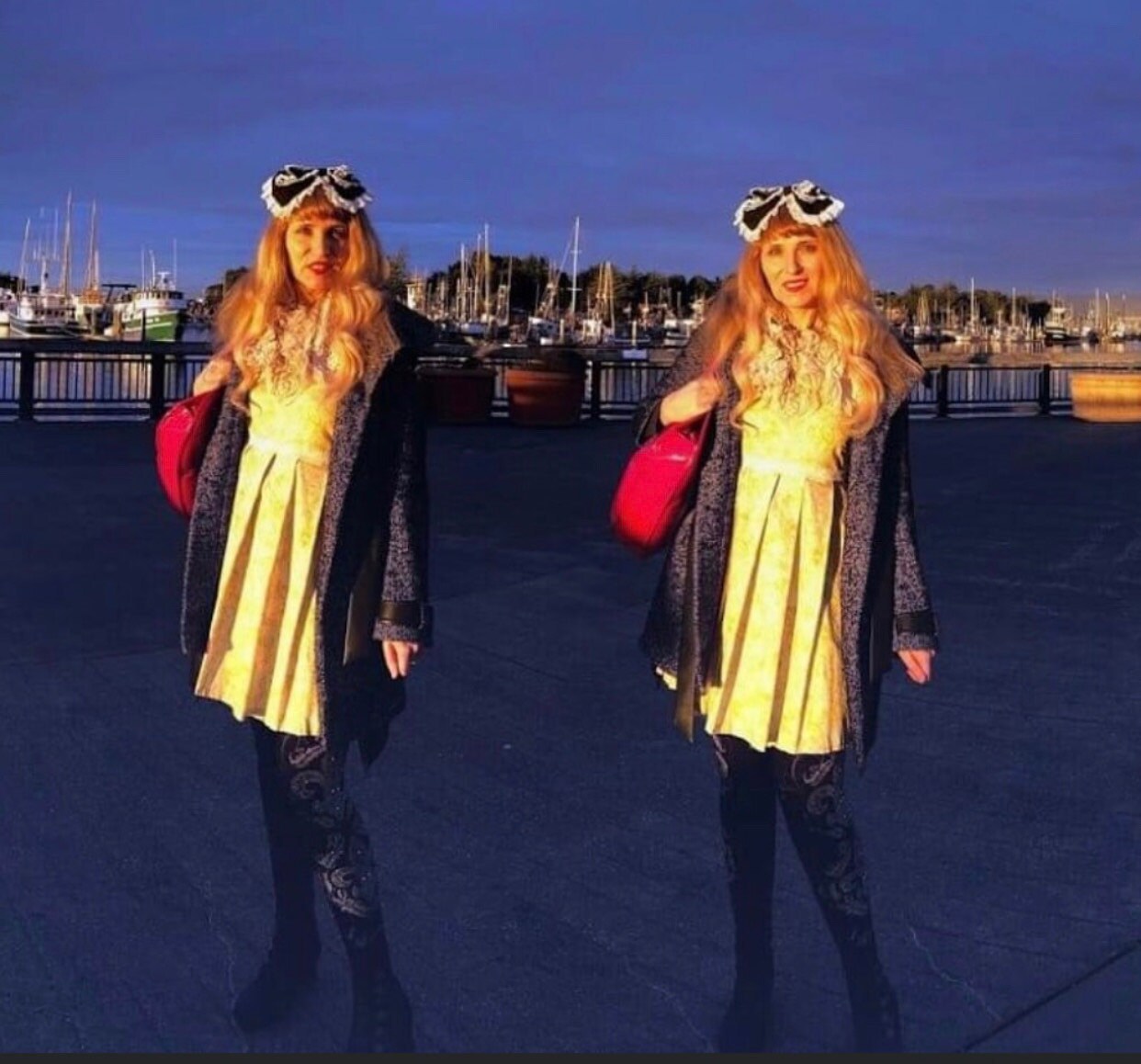 We have so much FUN planned for Summer Solstice! 
Just in time for the June Bride or your favorite #yumikawaii #gothgirlfriend 💋🦇https://etsy.me/3MJra9N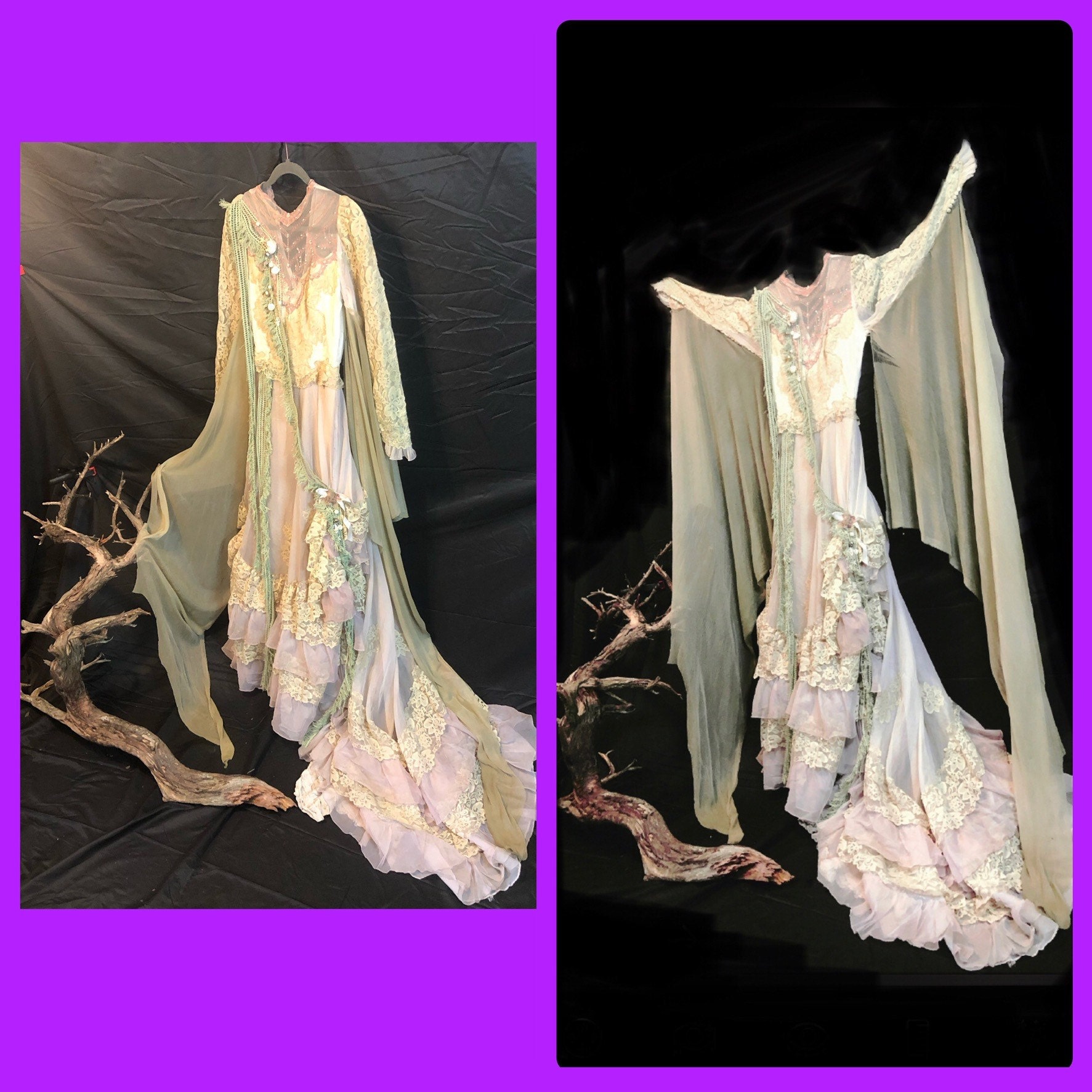 ⭐️40% off any item in the store over $150. !!  Valid June 18-July 2nd
Use coupon code SOLSTICE
All caps. 
🎨Paintings!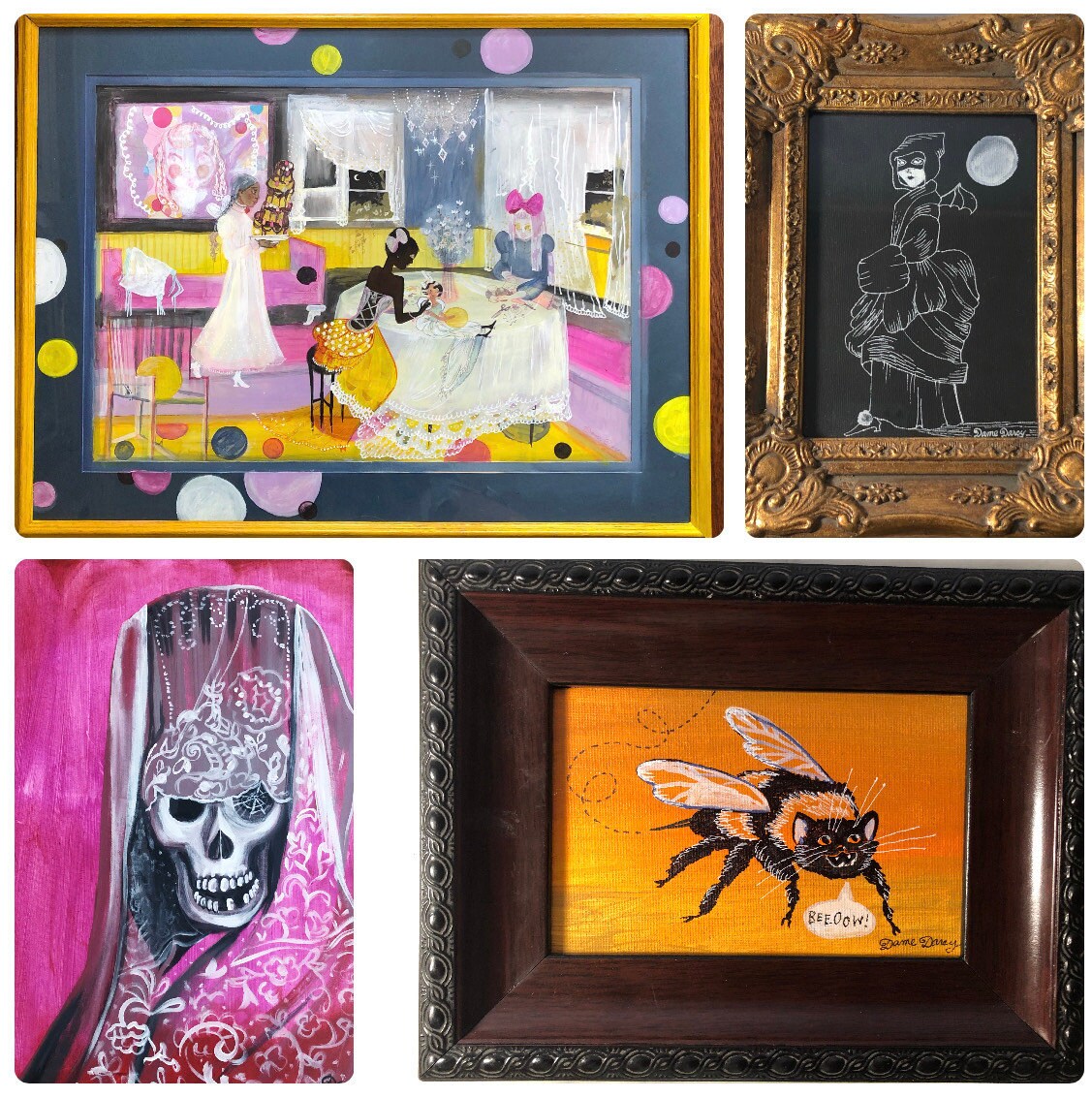 New Dolls!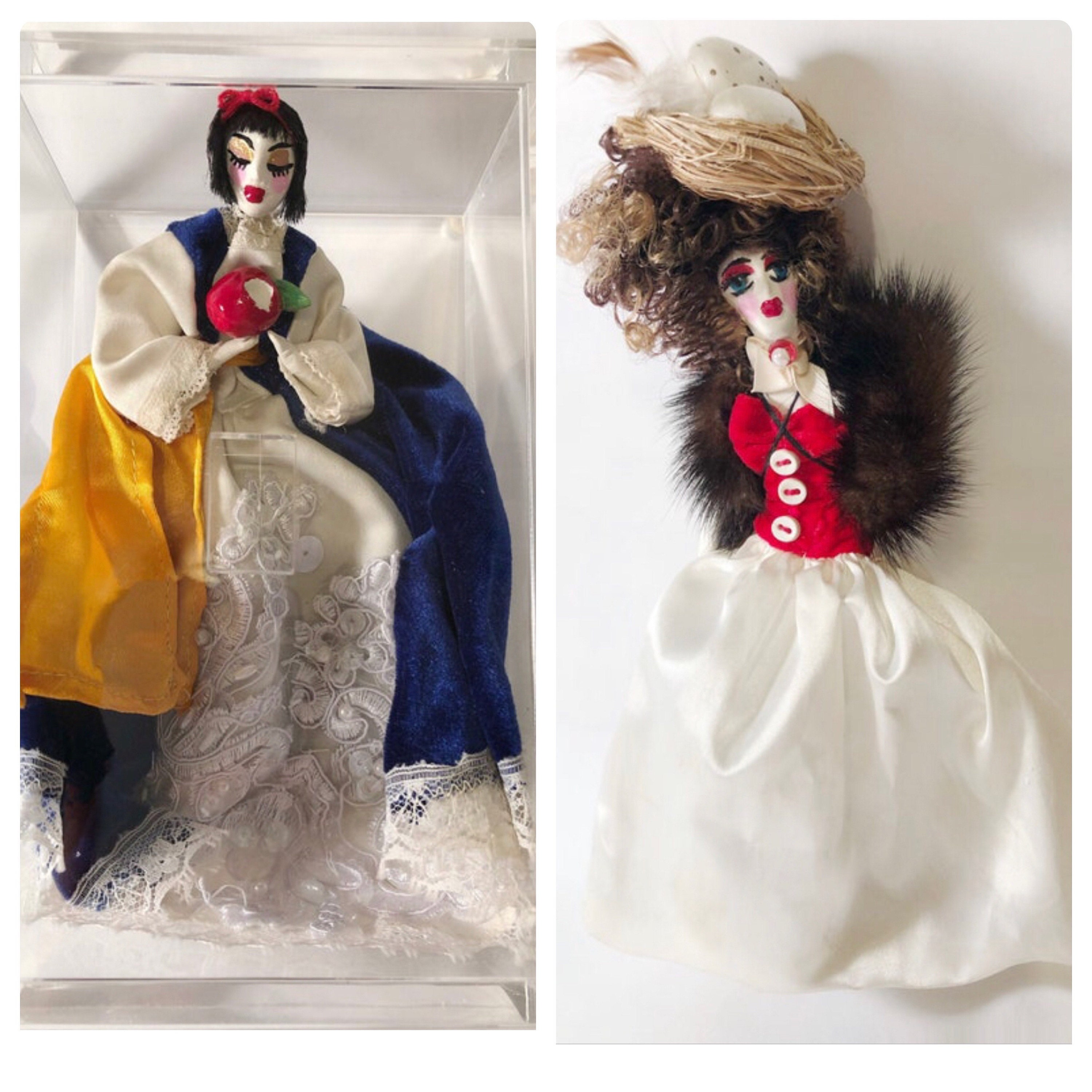 Fashion!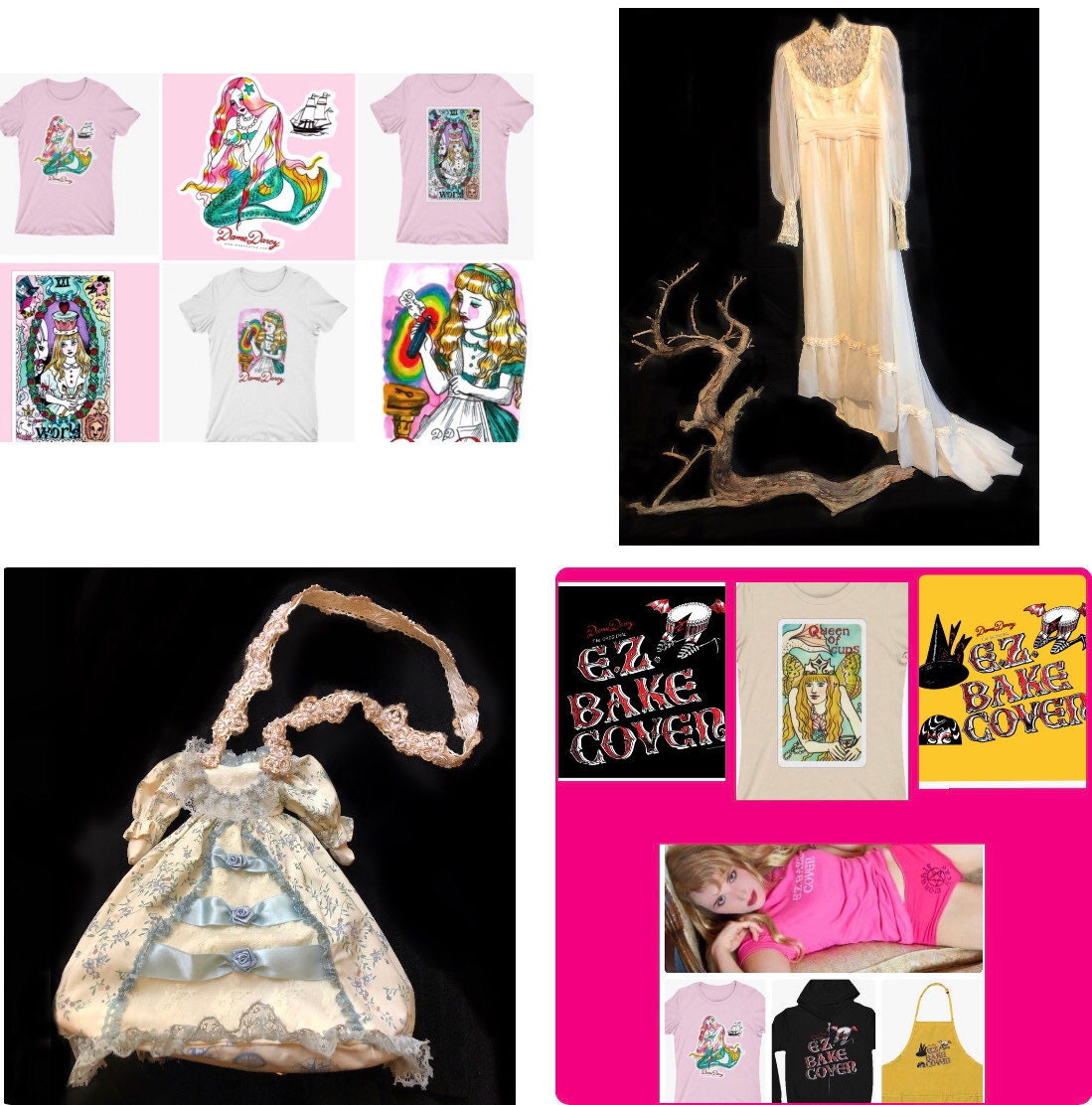 Light up Doll Theater! https://etsy.me/3xJ2tWN
And anything in the shop!
If you have had your eye on that higher priced item but didn't think you could afford it… Nows the time to snatch it up! 
🌈❤️Dame Darcy's Closet is BACK and better than ever! 🪡🦇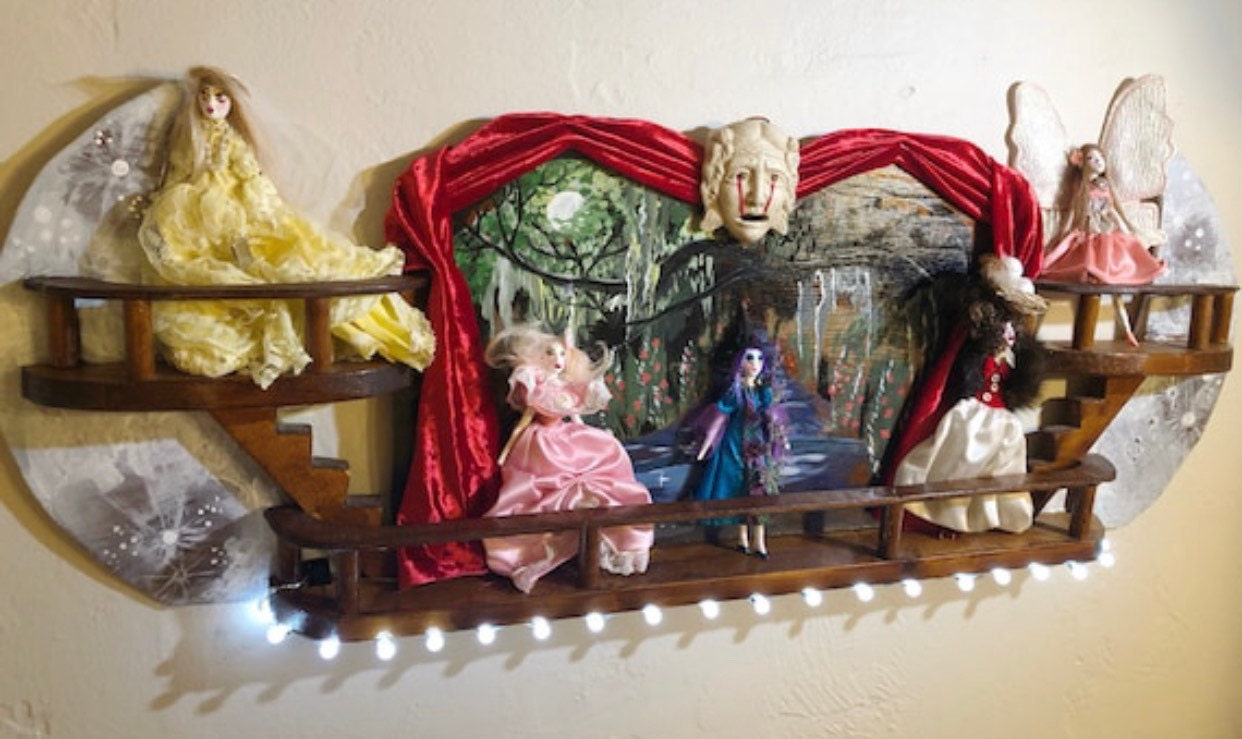 👻New #whitegoth Wedding dress line!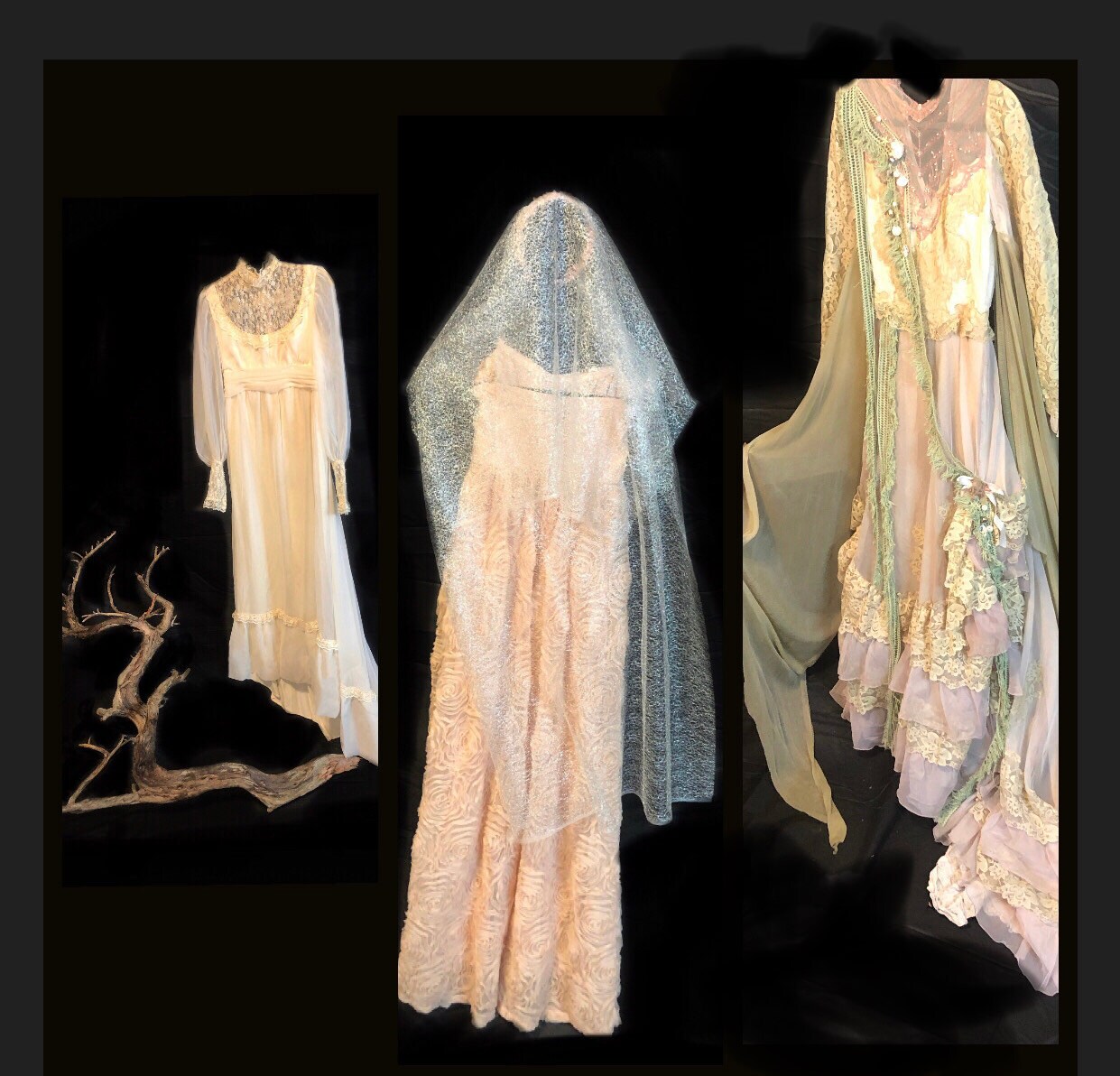 ❤️👚❤️Tshirts https://etsy.me/3xLuXzi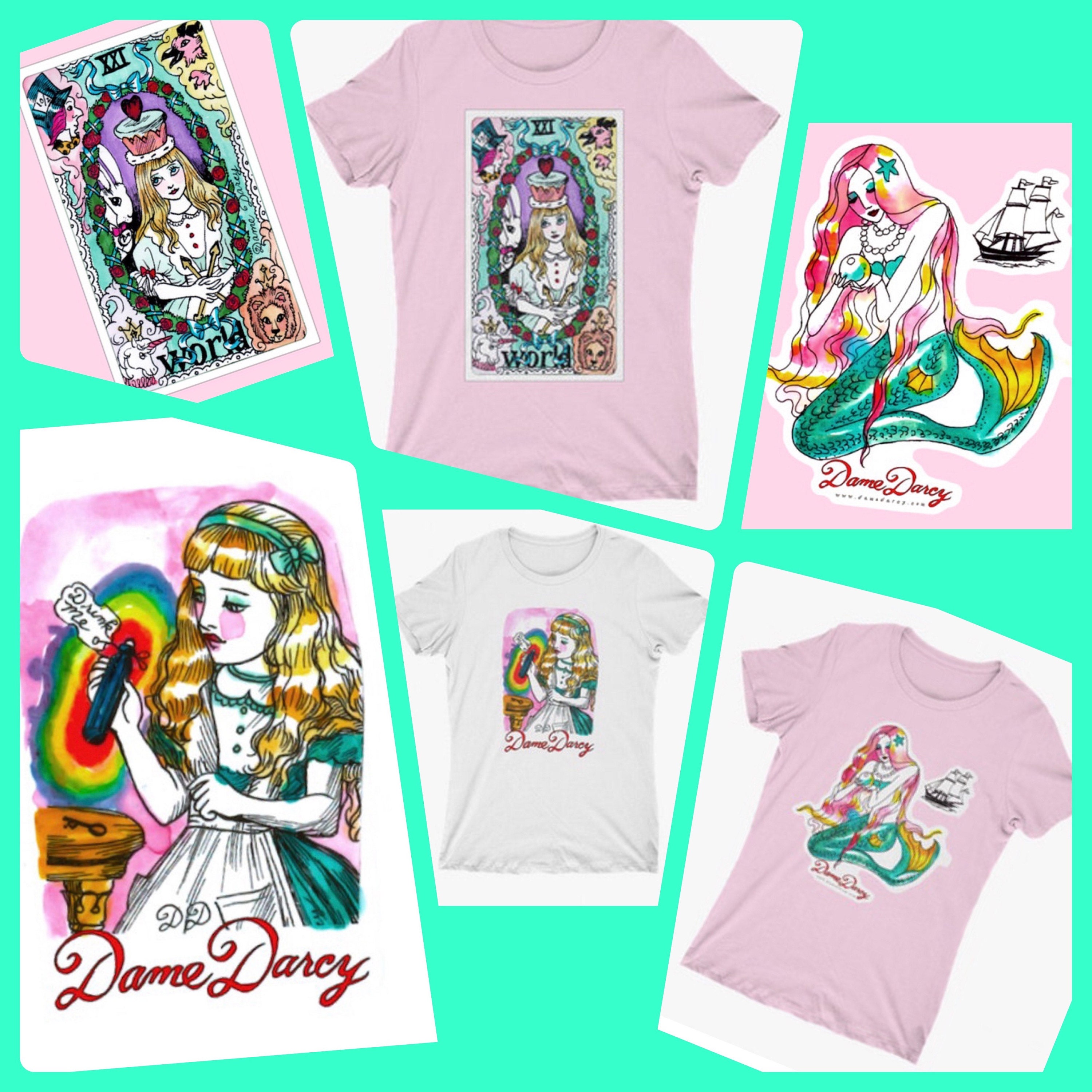 👛🪡😍Accessories:
Purses, Jewelry, aprons , all hand made couture or vintage! 
Stay tuned: Worship Here Panties waiting in the wings! 👙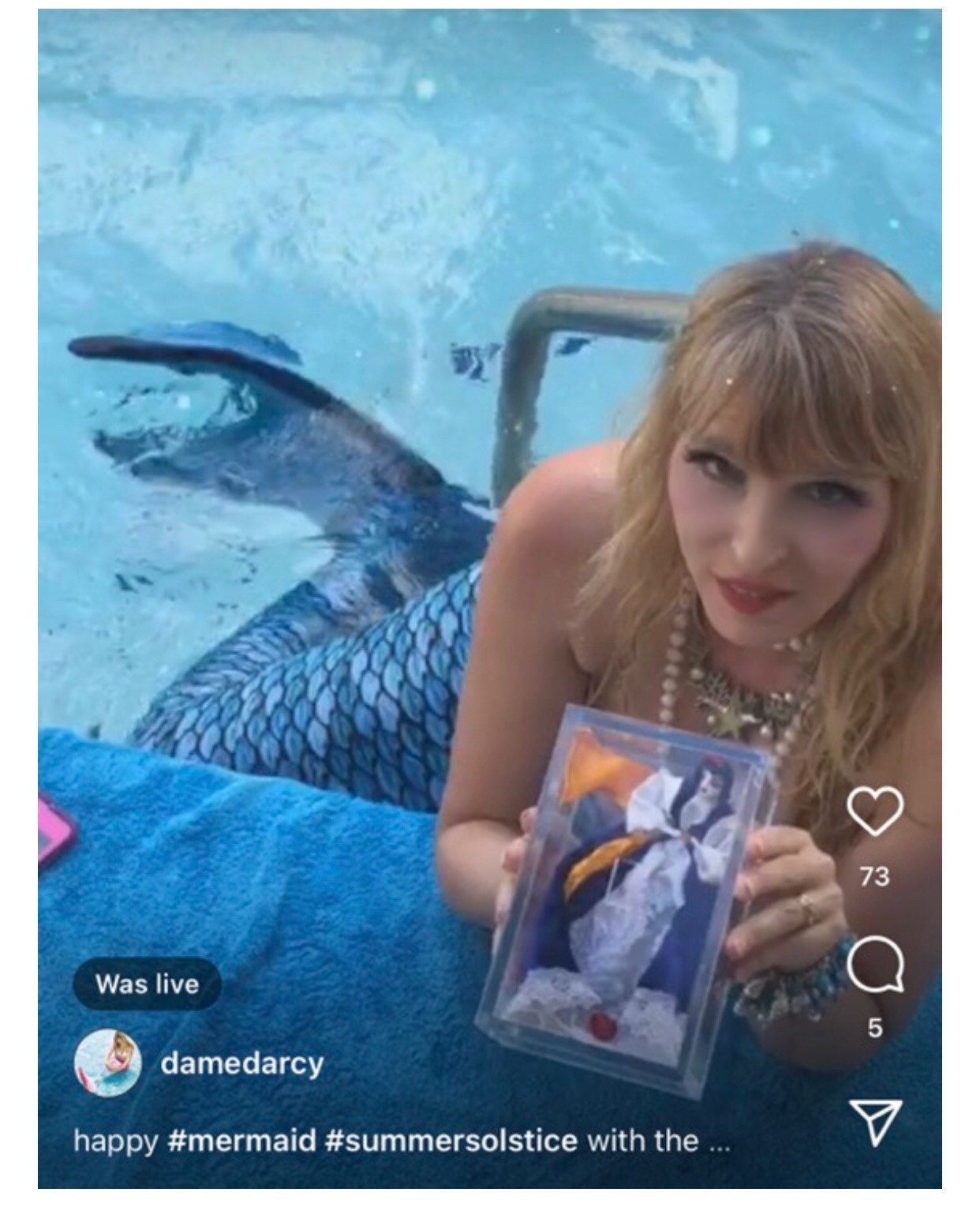 🧜🏻‍♀️Mermaid Gold Edition, Mermaid Tuck Box , 🐈‍⬛Witchy Cat tuck box, and 👑Queen Alice , Silver 
looking glass edge ,magnetic snap box! Plus our new Musings and Meanings tarot meanings book with journal. ❤️https://etsy.me/3xqREXQ
🧜🏻‍♀️🌊💦💄💋🌈🧋🧊☕️🫖🎨💍🍰🥂Summer solstice Isabelle Doll  Mermaid Themed victorian tea and tarot birthday party.
June 19th at Meat Cake Manor in Savannah. 
🥂🍰⭐️Chill like pink champagne with DJ Isabelle Doll's French Darkwave. + Music by 
⭐️Ray Blakeley 
Celebrity Tarot Readings 🧿by: 
⭐️Jewitch ⭐️Stevie  
And for the #gothgirls : ⭐️🦇🔮DD hosts a #crystalball #seance at sundown. 
☕️ 🧁 🍉🥪🍊🫐🥙🥒
Tea sandwiches , cupcakes, fruit, and other snacks. Vegetarian / Vegan friendly. 
🧋🫖☕️🧊Decaf , herbal, iced, and  caffinated tea selection. 
Dress up for take home Memento Photos with friends! 
📸🧜🏻‍♀️💃🏽👯‍♀️🕺👩🏾‍🦽🧚🏿‍♂️🕴🏾🧞‍♀️
🌈🍰💋🫖This is the start of our #tarotandtea events! 
Stay tuned public ! You too can book soon. For now this tea party is exclusive to pals and patrons. 
⭐️⭐️⭐️⭐️⭐️⭐️⭐️⭐️⭐️⭐️⭐️
All patrons will get an invite with detailed info with Tarot and Tea time and place. 
Come visit us at Meat Cake Manor Haunted Victorian House in Savannah! 
Bubbles and Fin Splashes! 
Love ❤️
DD